Welcome to Voelz Body Shop, Inc.
We Offer:
Free Insurance Estimates
Sikkens Paint
Paintless Dent Repair
Blackhawk Collision Frame Straightening

Our experienced and fully qualified technicians are I-CAR trained and we are an I-CAR Gold Class Facility. We are able to thoroughly inspect and repair your vehicle after a collision. Often, they can detect signs of hidden damage to your car. We use modern, well-maintained equipment and premium quality paint refinish products. The end result will be that your vehicle will look and drive as it did before the accident.




The Mission of the Indiana Autobody Association, IABA, is to Promote Professionalism and Consumer Awareness of the Automotive Collision Repair Industry in the State of Indiana. Please use this link to review your consumer rights.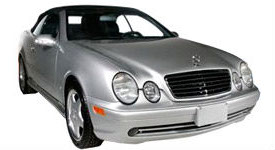 ©2012 Voelz Body Shop, Inc. - (812) 376-8868